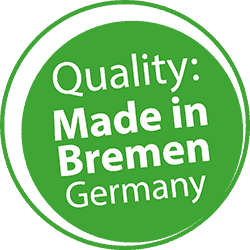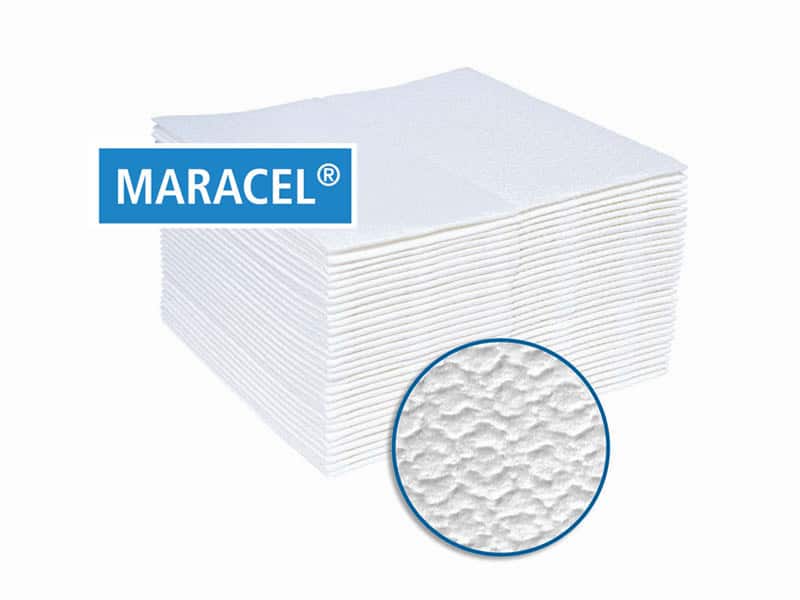 MARACEL®
The wipe and care cloth made of Airlaid (bonded cellulose) for universal and economical applications. Airlaid is a top-quality material and is comparable to textile products. It is tear-resistant, low-linting, ultra-absorbent and at the same time soft and pleasant on the skin.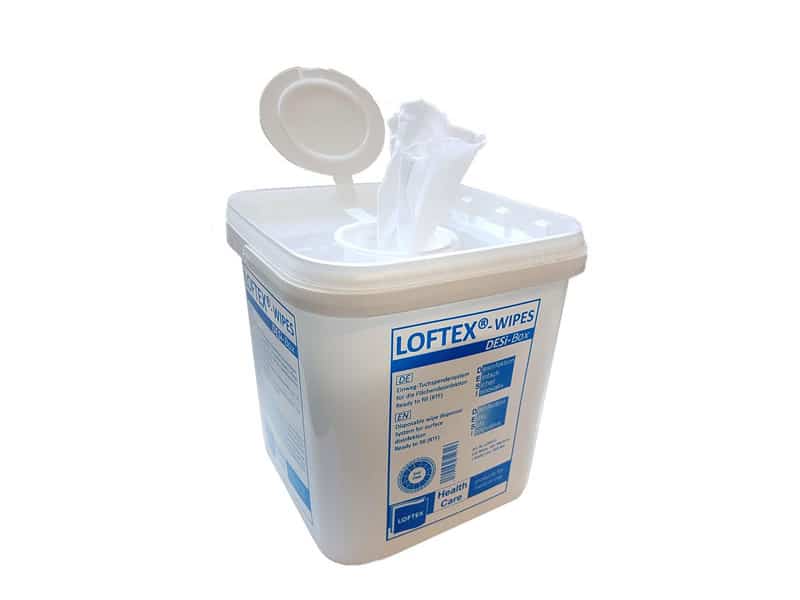 LOFTEX®-WIPES DESi-Box
Safe and hygienic cleaning / disinfection of smudge-resistant objects and surfaces, e.g. in hospitals, nursing homes, medical practices or in the pharmaceutical and food industry.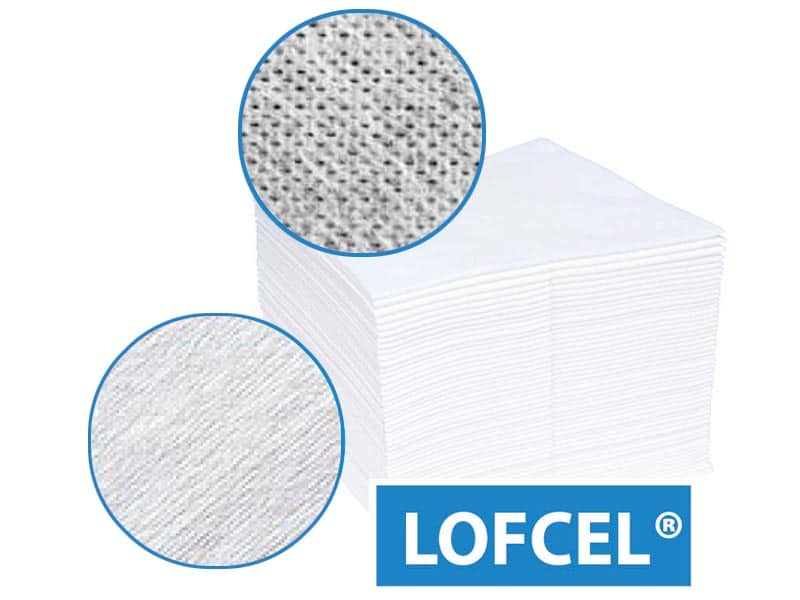 LOFCEL®
High-quality viscose/polyester spunbond with features similar to textiles. Particularly tension-stable in all directions. LOFCEL® Color with its 4-color-system guarantees hygienic conditions for surface cleaning.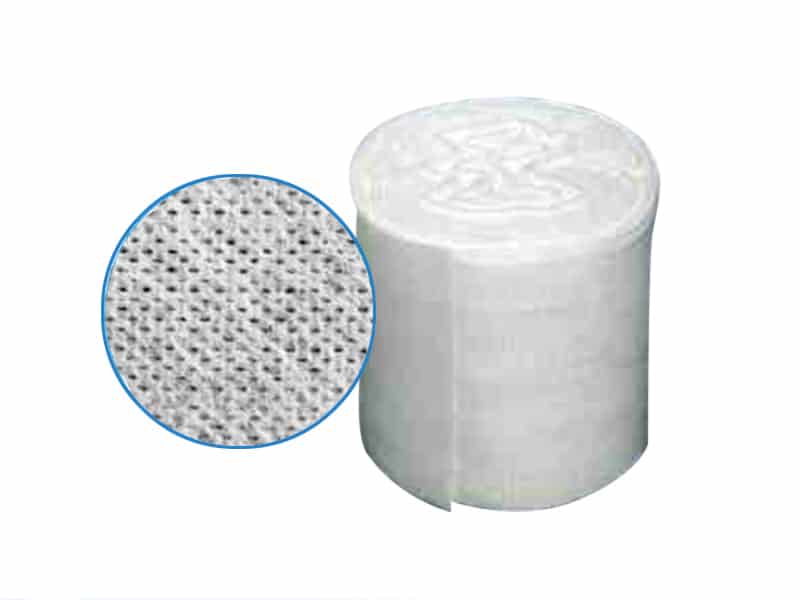 LOFTEX®-WIPES
The wipe rolls for the nonwoven wipe dispenser system for filling with cleaning or disinfecting solutions. It is made of 100% synthetic fibers and has minimum adsorption. Its high surface coverage ensures a safe and hygienic cleaning and / or disinfection of surfaces. Other qualities of mixed fibers are available upon request.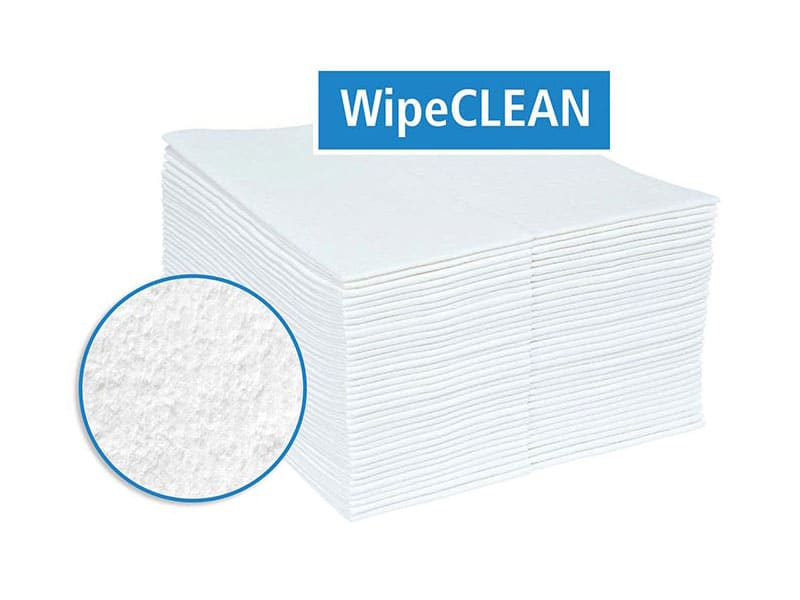 WipeCLEAN
The wipe and cleaning cloth for wet and dry cleaning with a very high absorption capacity. The DRC material (Double Creped) made from cellulose is very elastic and is used in the industrial, the laboratory and the medical-pharmaceutical sector.
Welcome to
LOFTEX

GmbH, your hygiene specialist.

We are experienced professionals for cleaning, care and hygiene products. At our company headquarters in Bremen (since 2017 at the new location Gottlieb-Daimler-Straße) we produce wipe and care cloths as well as rolls in different qualities. Our products have already proven successfully in practical conditions for many years. In order to meet the high quality requirements of our customers in the future, we are always expanding our portfolio and optimizing production processes.

LOFTEX GmbH was founded in 1976 and has been an independent subsidiary of Heinrich GLAESER Nachfolger GmbH since 2008. Heinrich GLAESER Nachfolger GmbH is a traditional family business that to this day has developed into a group of companies with various subsidiaries and holdings. The company has about 600 employees nationwide with an annual turnover of about 120 million Euros.

LOFTEX GmbH brands: LOFTEX®-Wipes, MARACEL®, WipeCLEAN, LOFCEL®, LOFcare® and fairpaper®
Products:
Wipe and care cloths
Disposable washing gloves made of cellulose (Airlaid)
Disposable washing gloves made of fleece (Nonwoven)
Nonwoven wipe rolls for disposable and / or reusable wipe dispenser systems to be impregnated with surface disinfectants
Cleansing concept "Washing without water"
Application Areas:
Contact Us!
Loftex GmbH
Manufacturing, development and distribution of cleaning, care and sanitary products
Gottlieb-Daimler-Straße 16
28237 Bremen
Phone: +49(0)421-38650-0
Fax: +49(0)421-38650-99
E-mail: info(at)loftex.de
Opening hours:
Monday to Friday
Office: 09:00 – 15:00
Warehouse: 07:00 – 15:30
Loftex GmbH
Manufacturing, development and distribution of cleaning, care and sanitary products
Gottlieb-Daimler-Str. 16
28237 Bremen
Phone: +49(0)421-38650-0
Telefax: +49(0)421-38650-99
E-mail: info(at)loftex.de